Our Sanikan Service can provide you with many types of portable sanitation products. Whether it is for a large festival, wedding or small back yard party, we have what it takes to make your event a success. If you have a special event, the rental units we deliver to you are not "job site units".
Our standard service area ranges from East Jefferson County (Hood Canal Bridge) – including Sequim, Port Angeles, Port Townsend and the entire Olympic Peninsula, all the way to Lake Crescent. Please contact us, if you are not sure that we provide service in your area. Special arrangements can be made. Please call or contact us for a quote.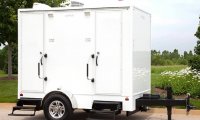 Spa Series 10-foot Luxury Event Trailer
2 stalls/2 sinks/1 urinal
Porcelain flushing toilets
Stainless steel sinks with running water
Air conditioning
Hot and cold running water
Stereo w/ Bluetooth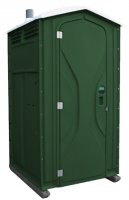 Tufway (Regular Unit)
70 Gallon tank capacity
Non-slip floor safety
Hand Sanitizer Dispenser
Dimensions: 88″H x 44″W x 45″L
Recommended Quantity: (1) Portable Restroom per (10) Employees over normal (40) hour work week.
Optional upgrades include:
Hand Sanitizer
Hasp, Lock & Key
Containment Tray
Solar Lighting
Disposable Paper Seat Covers
Stabilizing Stakes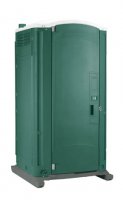 Maxim 3000 Comfort-Plus (Event Unit)
80 Gallon tank capacity-20-50% more capacity that other Toilets
Mirror & coat hook
Ergonomic tank design allows space for legs which helps keep users clean
Non-slip floor safety
3-roll bathroom tissue holder w/shelf
Hand Sanitizer dispenser
Solar light for Night time use (Option Add)
Inside sink Unit (Option Add)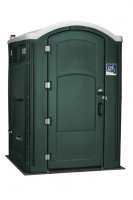 Liberty/ Wheelchair Accessible Unit
Flat floor system
Wide radius
Non-slip floor for safety
Large 68-gallon tank
Large, easy to grasp grab bar handles
Hand sanitizer and seat covers available upon request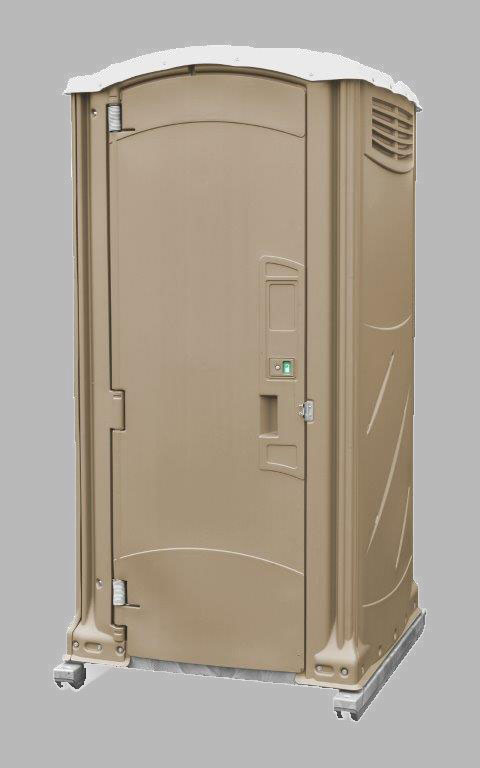 Luxury Flush and Wash Restroom
Large hydra flush pump mounted on the floor
Hands-free hydra flush system
Trim line comer sink with foot pump
Twin sheet comer shelf with cup holder
Freshwater flush
Completely self-contained. No utilities required.
Designed to accommodate 150-200 average uses
Dimensions: 91″Hx44″Wx48″L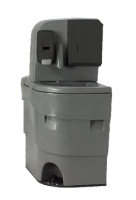 "Wave" Two Station Sink
Our sink station comes with 2
Foot-pump operation – leaving hands free for washing
Sealed freshwater tank for added hygiene
High-pressure nozzle for maximum disbursement of water
Features two large sink bowls
Designed to accommodate 630 average hand washes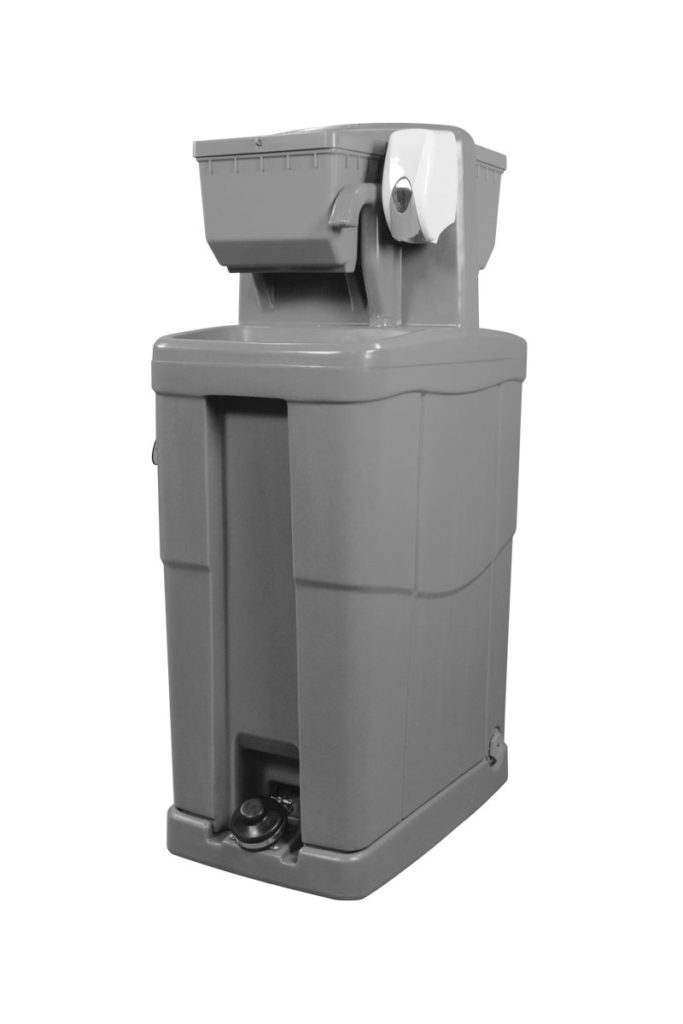 "Tag-4" Two-Station Sink
Foot-pump sink operation – leaving hands free for washing
Soap and paper towel holders
Lockable wheeled cart for easy mobility
Designed to accommodate 300 average hand washes
Large basins for forearm washing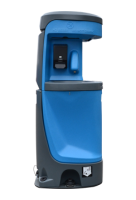 "The Breeze" Two Person Sink
Convenient two-person design, featuring two (2) large sink bowls
Foot-pump operation leaves hands free for washing
Service tower with paper towels and soap dispenser
Completely self-contained – fresh and grey water have separate tanks
Designed to accommodate 300 average hand washes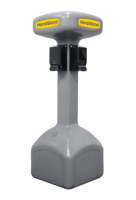 Hand Sanitizer Stand
The Hand Sanitizer Stand come with 4 hand sanitizer dispensers on a 6' stand. We have 2 styles to choose from.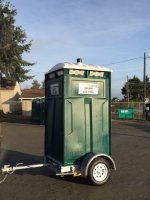 Tow Behind Unit
Our tow behind trailer offers you a true portable toilet. Haul it where you need it and we will come to your site to service it. 2" hitch required.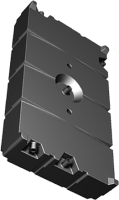 300 Gallon Holding Tank
Our 300 Gallon Holding Tanks are usually used for trailers or campers to dump into. They measure 6' x 4' x 2'. Pumping of the holding tank is not included in the monthly rental.